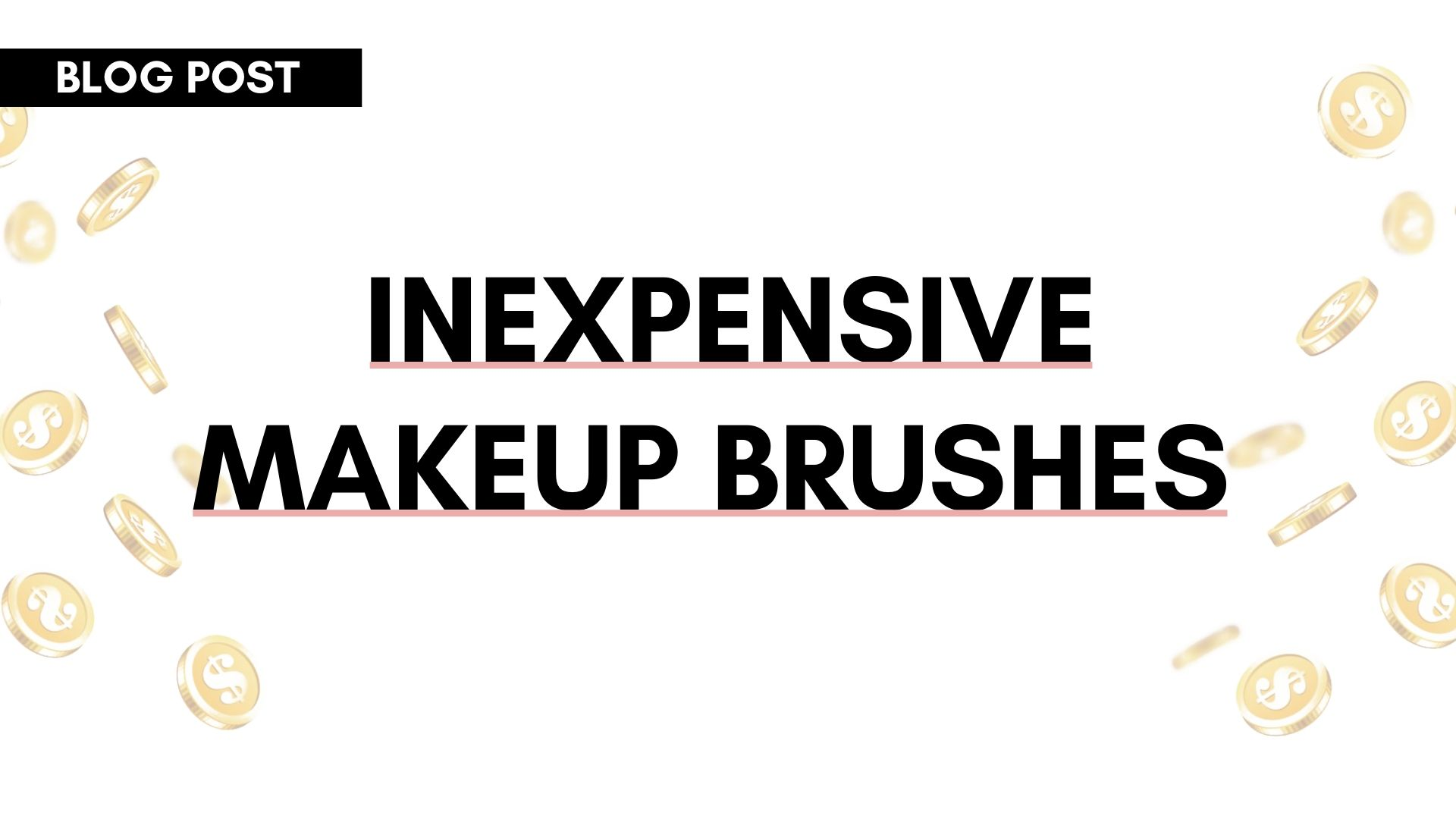 Finding cheap brush sets can be a struggle. You always have to make sure you get the most bang for your buck! For beauty lovers out there, we know how annoying it is to find a good quality brush set for over $100 dollars. But, why spend $70 more for a brush set, when there's cheaper sets out there that can give you the same flawless makeup application?
We've gone through our brush collection and found our top 5 Inexpensive Brush Sets that you can use to apply your foundation, powders, and cream products flawlessly! We've had our customers rave about these products and if you haven't given them a try, read below and find out why!
5 Inexpensive Brush Sets:
---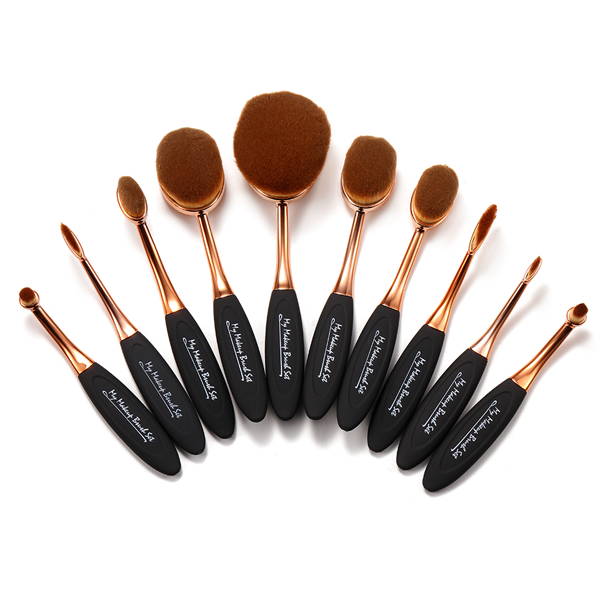 Black and Gold Oval Brush Set
You've probably seen a lot of beauty gurus use these "spoon" looking brushes. These brushes are super dense, which means your products won't soak into the bristles of the brush. They easily apply onto your face and give you a seamless blend. This set ranges in size so you get a brush for all areas of your face - eyes, nose, lips, and face.
---
All the essentials in one. What's better than this? This is a simple brush set that has your brow, eye, foundation, and powder brushes! But, what makes this set a steal is that you get a sleek black travelling case that fits all these quality brushes inside. Plus, you can get it in your favorite color!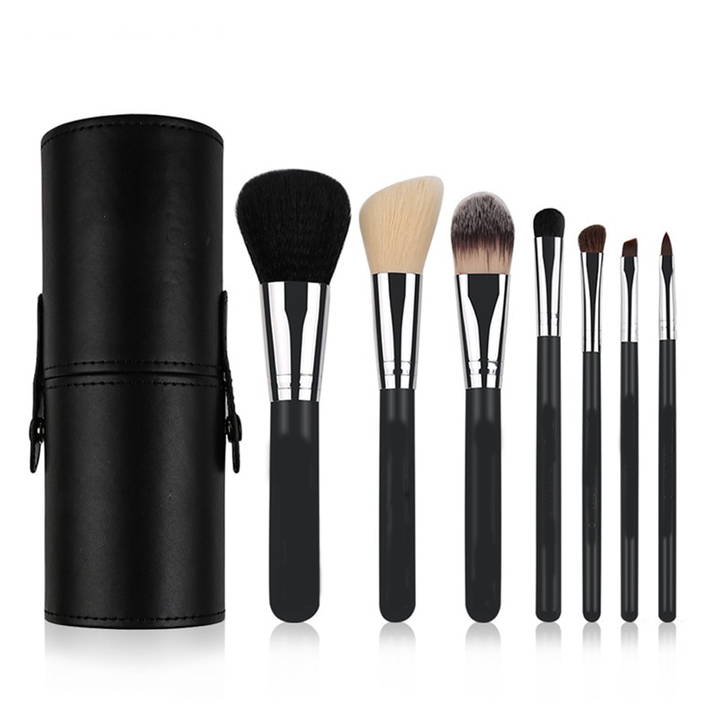 ---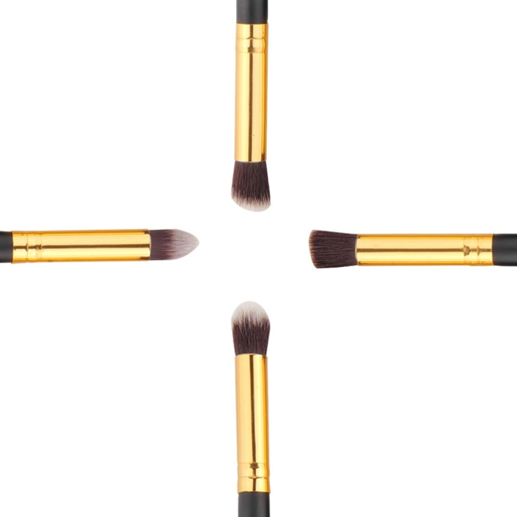 4 Piece Eye Blending Brush Set
Only like doing your eye makeup? We've got a set for you! No need to spend extra money for a set that includes the face brushes you don't need. This set comes with 4 eye-shadow blending brushes that can apply your primers, gels, shadows, highlight - all things eyes!
---
1 Piece Premium Wood Brush
We like to call this the "One Brush Brush Set"! It's only $2.50 and for those who like to get the job done in one go - this is for you! This brush can apply your primer, cream foundation, powder, and blush! The brush fibers make it completely versatile to use!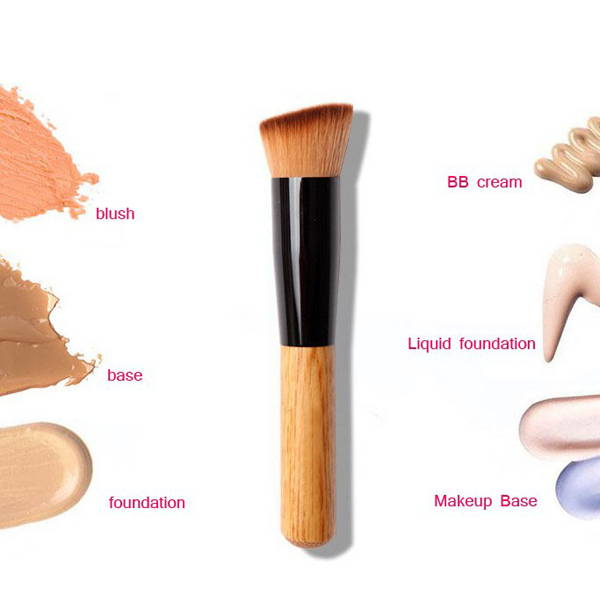 ---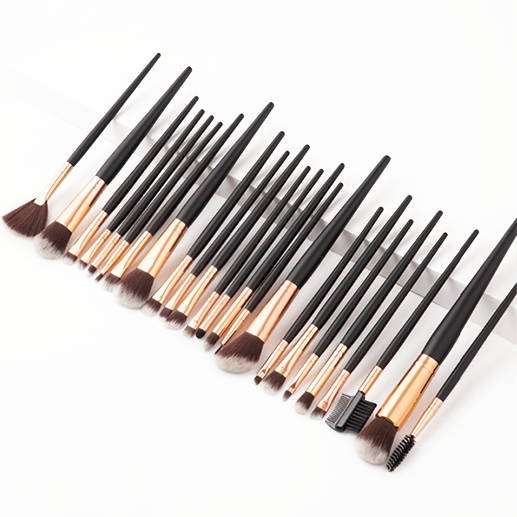 24 Piece Pro Black Brush Set
This brush set is usually $29.99 but it's on sale for $10 too! This set has everything you need for a full face of beauty! You get your spooly, fan brush, foundation, and eye shadow brushes - you name it. These brushes are not very dense so you can create lots of blended and creative eye looks with ease!
There!
We made your search much easier. We hope that you can find your cheap makeup brush sets that you don't have to splurge all your money on. We love being the brand you can run to to find your beauty products without breaking the bank!
---