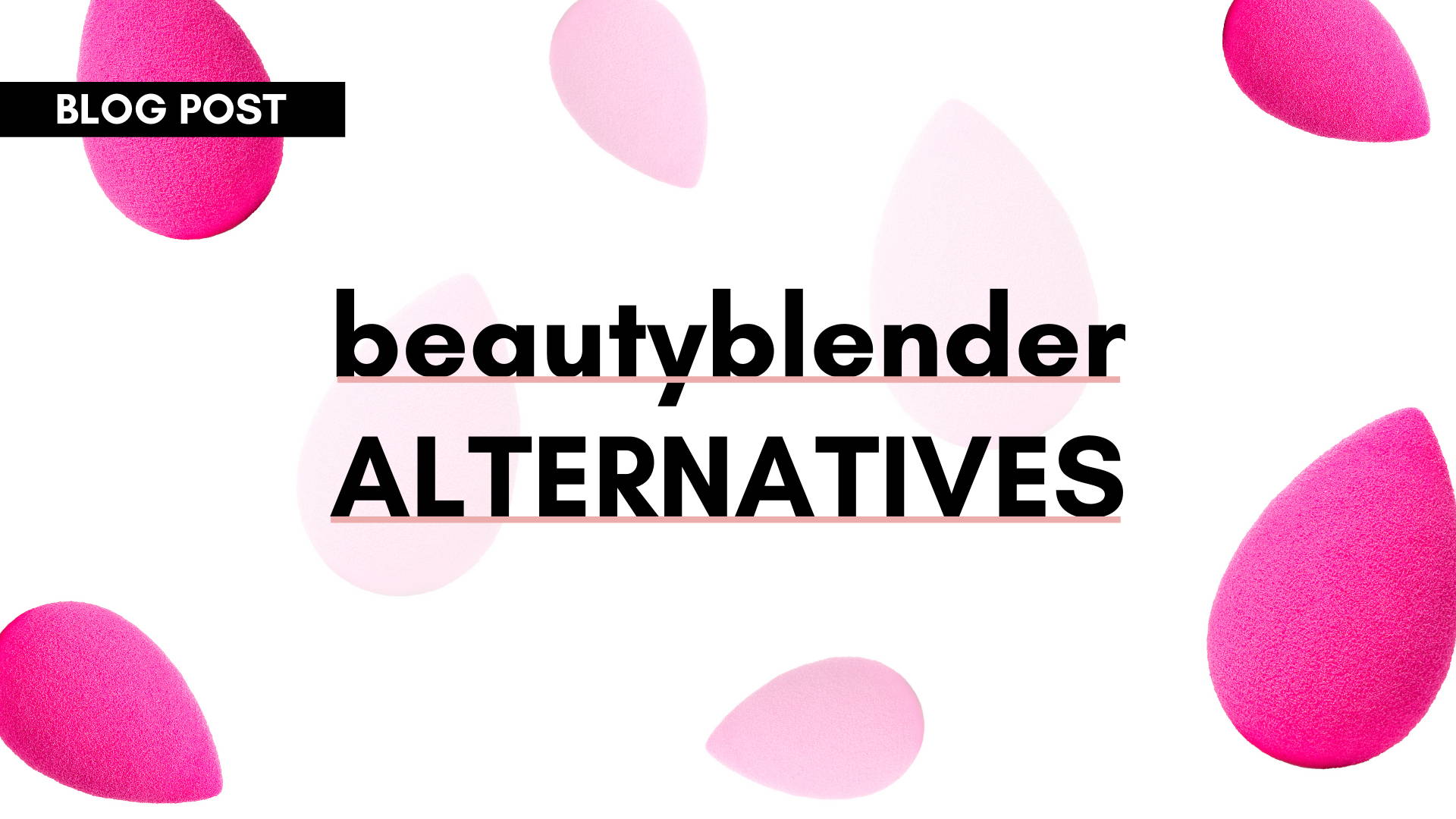 The Beauty Blender.
This makeup sponge became so popular within the last year - and every beauty lover believed they needed it to have flawless makeup. Wrong!

For those who don't know, this cute little sponge goes for $20 (+ tax) on the official Beauty Blender website. Hmm… we think that's a bit too much. Plus, there are so many other alternatives that many haven't even tried yet for cheaper that could be better than the beauty blender.
We're going to highlight some underrated makeup tools that can still give you that flawless makeup look without you breaking the bank!
---
Here are your alternatives:
---
Silicone Makeup Applicators are very different from the beauty blender. They're a better alternative because they're easy to clean, they don't take on odors, and they don't absorb all your product! The applicators can perfectly apply and blend your foundation, concealer, and contour.
Compared to the traditional sponge, the Silicone Makeup Applicator uses only half the amount of product. If you're spending $50+ on quality foundation, you definitely don't want to waste it!
---
This Mushroom Sponge Applicator is a great application tool to use when you want steadier control while applying makeup. You can use this to create flawless, natural looking skin! This is great to use with thicker products that will glide right on your skin.
Pouncing it out gently will create an airbrushed look that enhances your "no-makeup" makeup look.
---
This alternative is for the beauty lovers that want to keep a more natural look. This Pressed Powder Puff is the best to use with loose and compacted powders! If you want a quick cover up, simply dip the foamy material puff into your powder and gently dab your face.
This applicator will have your powdered foundation blended perfectly, with a natural mattifying look.
---
Our 1 Piece Premium Wood Multi-Function Brush has such a high versatile shape that you can apply all types of foundations, concealer, blush, and powder with ease. It will allow you to have full accuracy and control over your makeup application.
Since this brush handle is made with high-quality wood, you won't have to worry about worn out handles.
---
The Oval Brush Set was sent from the blending and contouring heaven! These brushes look like toothbrushes, but the soft dense bristles help optimize any beauty routine. It will give you consistent application and precise. No more streaks and lines, just beautiful flawless coverage.
We have a set of 10 versatile brushes going for $19.99! Don't want to spend that much, no worries - we have a set of 5. Still don't need that many? We've got singles! You've got options, girl! How much more convenient can we get?
---
Here are your alternatives for beauty blenders!

There are so many products out there that you can use to have optimal makeup application. Don't think your only options are super expensive sponges! With the right materials and techniques, you can always get the look you want with alternative products. Don't break the bank!

Click here to shop with us.
Happy beauty shopping!
---