You know that the Summer is almost over when you start seeing back to school posters and notifications everywhere. Even though some of you may be dreading it, it doesn't have to be all bad. Let's try to focus less on the deadline-induced anxiety, and upcoming all-nighters, and more on the cute fall fashions and hairstyles that are trending at the moment! It's time to revamp your hairstyle to something more Fall chic and back to school ready, starting with the beautiful

shoulder length hair styled with soft waves — the perfect transition from Summer to Fall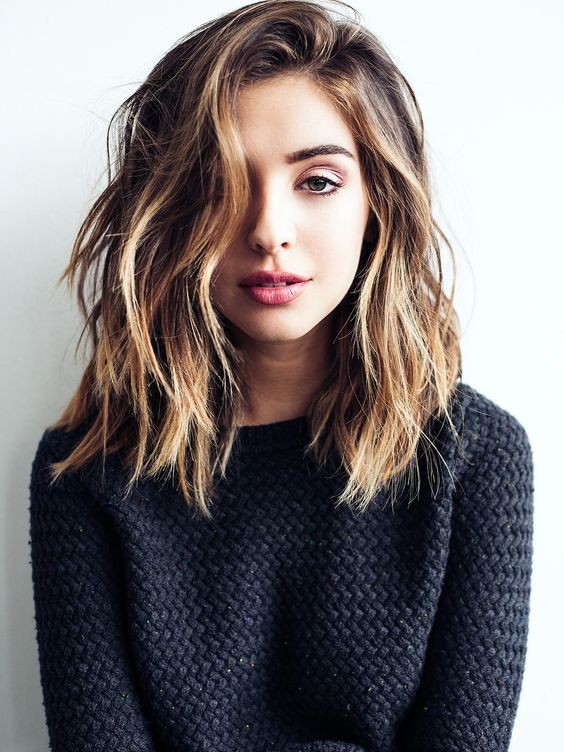 Image Courtesy Of Pophaircuts.com | Via
What I love about ponytails is that it never goes out of style. Brought back into the trend by our favorite Riverdale character, this is a dressed-up take on the classic ponytail. Start by tying your hair like you normally would, either from the back or slightly to the side. Then, just above the hair tie, separate the hair into two even parts to create a little loop. Finally, bring the end of the ponytail through to the loop you just created and voila! You can even accessorize with a gold clip, just like in the picture below.
Image Courtesy Of Pinterest | Via
Finally, who says a hairstyle can't be trendy and effective at the same time? The high bun has been in the trend for a couple years, and we can see why — it's absolutely adorable. But the practicality of it trumps it all. You can now pull those all-nighters (or "all-dayers") without those pesky strands of hair getting in your way. You can even dress up this bun by adding braids to get an entirely new look! The bun is so versatile, which is why it's one of the top 3 back to school hairstyles for this year!
Image Courtesy Of Pinterest | Via